Galaxy Treats HHC Gummies
Unlock your inner creativity and find your bliss with Galaxy Treats HHC Gummies! Packed with 15mg of hemp-derived HHC in each gummy, our HHC gummies are available in 2 signature flavors–Pluto's Punch and Galaxy Grapple.
All Galaxy Treats products are made in the United States from the highest-quality, industrial hemp and are third-party lab-tested for potency and purity (view lab reports).
Shop online and enjoy FREE shipping on all orders of $30 or more!
What is HHC?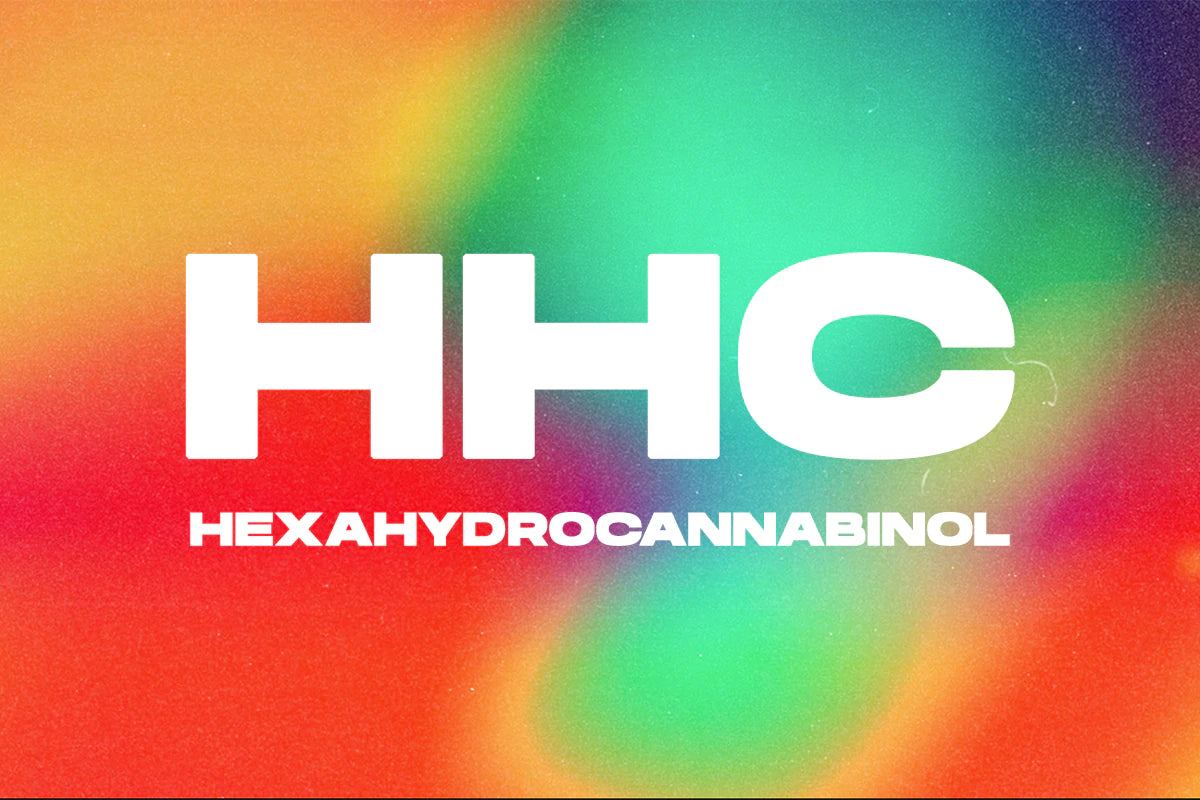 HHC is hexahydrocannabinol, which is a cannabinoid that comes from cannabis and hemp plants. As new HHC products pop up on the market, the hemp-derived cannabinoid has quickly gained popularity amongst cannabis users and the cannabis industry at large.
A lot of people assume HHC to be some type of THC compound like delta-8 THC, but it is actually not a THC compound. However, the psychoactive effects of HHC can be quite similar.
HHC can be found in exceptionally low concentrations in cannabis, but the cannabinoid has not been isolated or examined in it's natural form all that extensively. Therefore, HHC is most often a "manufactured" cannabinoid, which essentially means it is created or synthesized by manipulating other, more-abundant cannabinoids like Cannabidiol (CBD) or THC.
THC vs HHC: The Difference Explained
HHC and THC, whether you are speaking of delta-8 or delta-9, are cannabinoids and similar in form and how they affect the endocannabinoid system. And, HHC is psychoactive, just like delta-8 and delta-9. Nevertheless, HHC is far less potent than either. Delta-9 is twice as potent as delta-8, and HHC is much less potent than delta-8.
It is also important to note that the HHC manufacturing processes can yield two different forms of the molecule: 9R HHC and 9S HHC. The 9R HHC binds to cannabinoid receptors in the ECS, while 9S molecules do not show such a noteworthy affinity. Unfortunately, separating the two different molecules during the synthesizing process is no easy feat, so what you get is a mix of active and inactive compounds. This means most consumers may need a larger dose of HHC to feel any form of psychoactive effect similar to delta-8 or delta-9.
Potential Benefits of HHC
So far, HHC has not been studied substantially enough to offer any definitive conclusions as far as benefits are concerned. There are only a handful of animal studies to show that HHC may have a few benefits that are worthy of attention.
HHC is thought to be good for bodily discomfort, and it may actually have long-lasting effects according to research published in 2010. It has also been noted that HHC may help support longer sleep durations, even though studies have only been performed on rat subjects.
Anecdotal reports from those who have tried HHC claim the cannabinoid helps with a range of things, such as:
Promoting relaxation
Enhancing energy levels
Supporting good sleep
Helping with bodily discomfort
Soothing racing thoughts
However, these reports are only anecdotal and not well-established through clinical research.
Will HHC Get You High?
HHC is a psychoactive cannabinoid; however, its effects are much less intense than Delta 8 or Delta 9 THC. Unless you take a larger dose, you may not feel substantial euphoric effects. Nevertheless, products that contain HHC should be consumed with the idea that they could cause intoxication. Therefore, it is best to only try these products while safely tucked away at home until you know how they will affect you personally.
Will HHC Show Up on a Drug Test?
So far, there is not enough data to offer a definitive answer as to whether HHC will show up on a drug test. Drug screening tests are designed to detect specific levels of THC metabolites in the saliva, urine, or blood. What researchers do not know is how exactly the body metabolizes HHC and what metabolites it could produce in the process. With that being said, use HHC with caution if you are facing the possibility of a drug test.
Is HHC Legal in the United States?
HHC, along with all other hemp-derived cannabinoids, is federally legal in the United States under the 2018 Farm Bill; however, laws and regulations may vary from state to state. That said, before purchasing any HHC product, it's important to check the laws in your state or region.
Are HHC Gummies Safe?
Similar to THC-O, there is not an abundant amount of research that has been done on HHC.
To date, there has been no indication that consuming HHC is any less safe than using THC–both of which are considered to be quite similar in molecular structure and effects.
While users have not reported any harmful incidences related to HHC, ultimately, more research will be needed to fully and effectively evaluate the safety and effectiveness of HHC.
Of course, it's important to note that you should not HHC or any other psychoactive cannabinoids if you are operating heavy machinery, pregnant, or sensitive to cannabinoids. Before trying any HHC products, you should always consult with your doctor or a certified medical professional.
Why Choose Galaxy Treats HHC Gummies?
When it comes to shopping for HHC gummies, or any cannabinoid-based product for that matter, it's highly important that you only buy high-quality products from a trusted supplier. Be sure to always check the product's ingredients and lab reports, as well as the company's reputation.
At Galaxy Treats, product quality and user experience is our top quality. All of our products are made in the United States from the highest-quality industrial hemp and are third-party lab-tested for potency and purity (see lab reports here).
In addition, our products have been featured in major publications like High Times, Leafly, and Herb, and we have hundreds of positive reviews from real customers.
Don't take our word for it though–try out our HHC edibles for yourself and discover the Galaxy Treats difference!
Looking for other ways to enjoy HHC? Check out our all-new HHC Vapes!
Disclaimer: Galaxy Treats HHC products are intended for adult use only. Galaxy Treats HHC products and our other hemp-derived products have not been evaluated by the Food and Drug Administration and are not intended to diagnose, treat, cure, or prevent any disease. Before trying any HHC product, be sure to consult with a certified medical professional.